Money talks as Africa misses out on star trainers
Military pilot training across the African continent is, in general, poorly resourced and in relatively sad shape.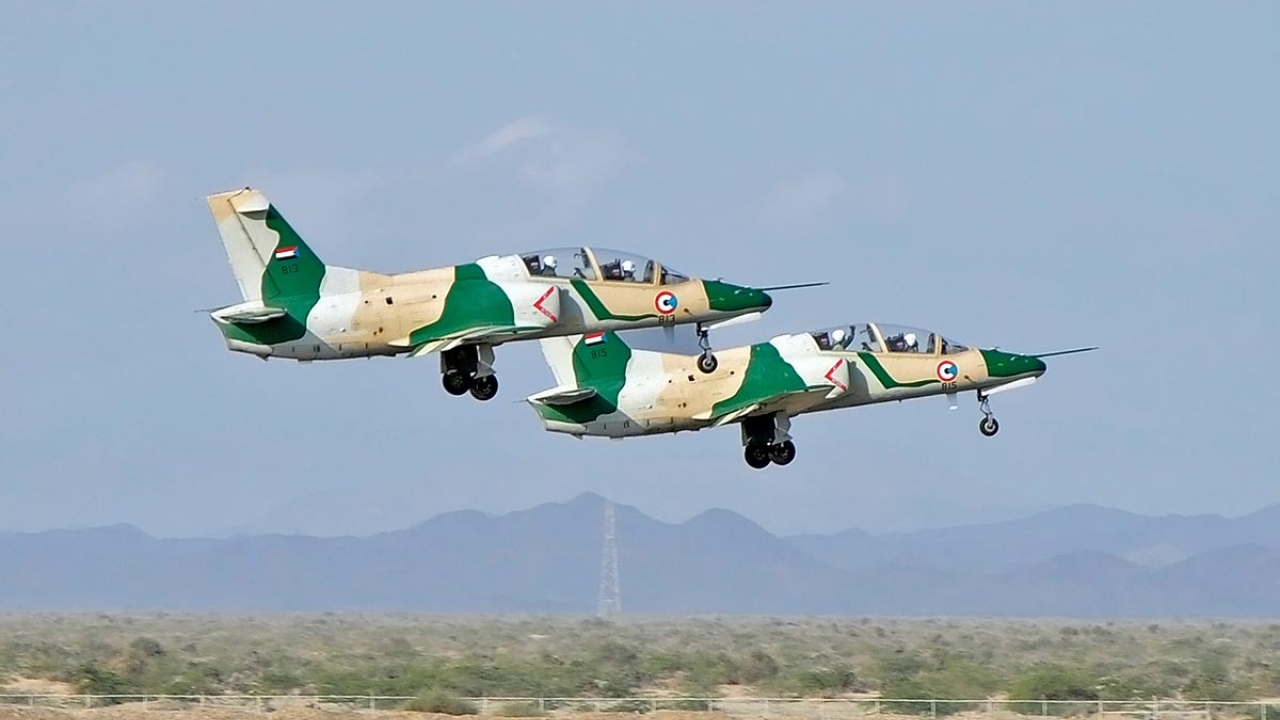 Some 17 African air forces have no fixed-wing training aircraft at all, and 10 more have fewer than half-a-dozen training aircraft on charge.
Many air arms rely on sending pilots overseas for training, principally to China and Russia, though others are making efforts to improve their in-country training, sometimes by recapitalising their training fleets.
Sadly, the leading aircraft in the global training market are mostly notable by their absence in Africa, due mainly to budgetary constraints. There are, thus, no Pilatus PC-21s, no KAI T-50s, and no Leonardo M346s in service with African air forces.
Instead, some of the most numerous training aircraft include the SIAI Marchetti SF260 (about 114 in use), the Pilatus PC-7 (80), the Embraer EMB312 Tucano (82), the Aero L-39 Albatros (119), and the Hongdu K-8 (182).
There are also a plethora of (often much older) aircraft types, which serve in much smaller numbers – from South Africa's and Zimbabwe's BAE Systems Hawks; Dassault Alpha Jets in Cameroon, Togo and Egypt; Soko G-2 Galebs in Libya; and a handful of MB326s and MB339s in Togo and Eritrea.
There are even SOCATA TB30 Epsilons in Senegal and Togo – though these serve only in very small numbers. Most of these types are nearing the end of their lives – even where the individual airframes have hours left 'on the clock', they are becoming increasingly difficult to support and sustain.
Perhaps surprisingly, in view of the climate, relatively large numbers of carbon fibre composite Grobs are in service, with 74 G115s in Egypt, six G120TPs in Ethiopia, and five G120As and nine G120TPs in Kenya, with two more G120TPs on order.
The popularity of the SF260 was due to its performance (the aircraft was famously described as "the fastest normally aspirated piston single in production"), its ability to operate from short and semi-prepared runways, and its simple but rugged all-metal airframe. The type will not be easy to replace, and especially not at an affordable price.
The large number of L-39s is a result of the type's status as the standard Soviet/Warsaw Pact trainer, which led to it being supplied to many developing world nations as part of military aid packages, either free of charge or at highly subsidised prices.
The K-8 has similarly sometimes been supplied as part of Chinese air packages, but has also found a niche in direct commercial sales, thanks to its very low price.
Both the L-39 and the K-8 have also provided a useful light attack capability, and not all of the aircraft in service in Africa are used for advanced training.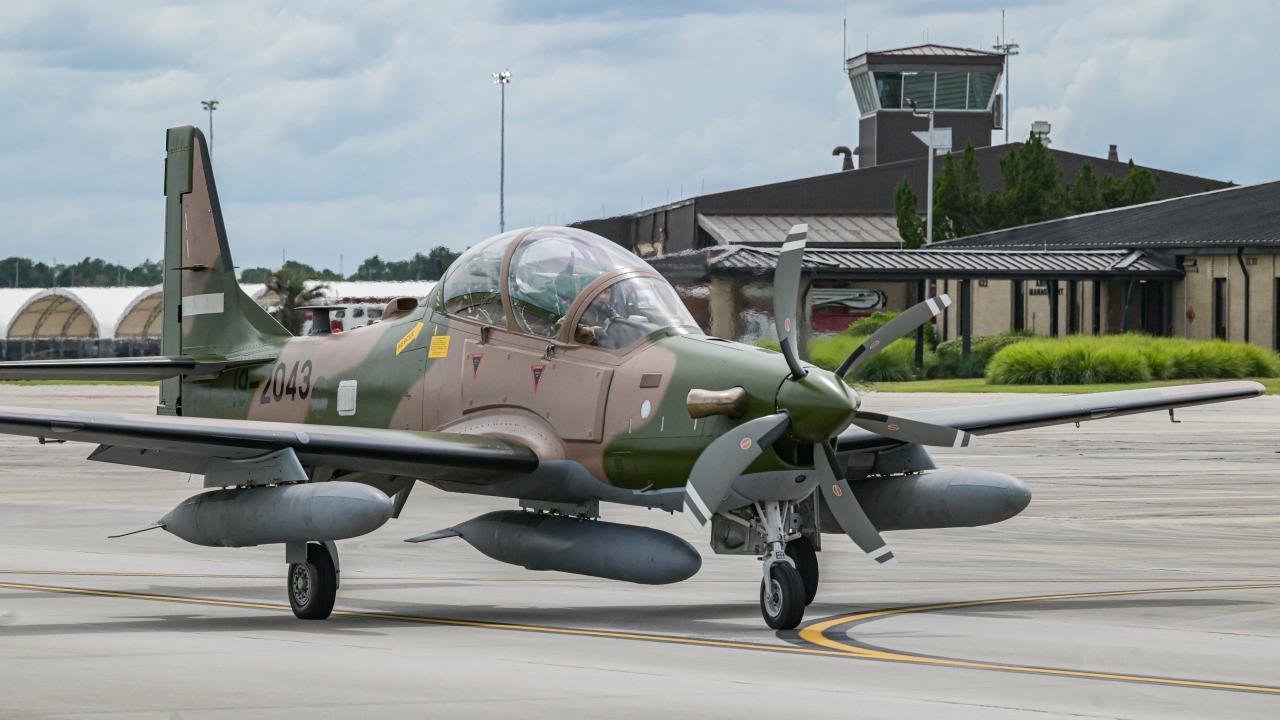 In Nigeria, for example, it is armed jet trainers, in the form of the L-39 and Alpha Jet, that have shouldered much of the burden of combat operations against Boko Haraam and other insurgents.
The Chinese Hongdu L-15 may well prove to be the K-8's natural successor, having already found a berth with the Zambian Air Force, while the Yak-130 promises to be the trainer of choice for any air force still wedded to Russian equipment. Some 16 of the latter are in service with the Algerian Air Force.
The Guizhou JL-9, also known as the FTC-2000 Mountain Eagle, is in service in Sudan, and represents another option for advanced and weapons training. It was developed from the JJ-7/FT-7, the two-seat trainer version of Chengdu J-7, which was a Chinese derivative of the MiG-21. The FTC-2000 has a new wing, forward fuselage, glass cockpit and air intakes married to the engine, empennage, and controls of the JJ-7/FT-7.
Of the newer trainer aircraft, the Embraer EMB314 Super Tucano has enjoyed some sales success in Africa, though primarily as an operational close air support and light attack aircraft, while Turkey's Hürkuş has similarly been sold in Africa in its armed form.
The number of Hürkuş aircraft ordered by Niger and Libya has not been announced, but Super Tucano deliveries to African customers now exceed 34 aircraft.
In July 2011, the Mauritanian Air Force announced that it was considering the acquisition of Super Tucano aircraft. Negotiations for four Super Tucanos started in December 2011, and on October 19 2012, Embraer delivered the first EMB-314, fitted with a FLIR Safire III infrared turret for border surveillance operations.
Three more were delivered to the Burkina Faso Air Force's Escadrille de Chasse at Ouagadougou Airbase in September 2011. Six A-29B aircraft were ordered by the National Air Force of Angola, and the first three were delivered to the 8th Training Squadron on January 31 2013.
Five aircraft were ordered by the Ghana Air Force at the Paris Airshow in June 2015, for a reported contract value of $88 million including logistics support and a training system for pilots and mechanics in Ghana. The first aircraft arrived in the second half of 2016, and the Ghana Air Force has plans to acquire four additional Super Tucanos.
Four A-29s were delivered to the Mali Air Force in July 2018. Six were originally ordered but this was reduced to four due to budgetary constraints.
Nigeria purchased 12 Super Tucanos from Sierra Nevada for $329 million in November 2018. The first batch of six, all fitted with forward-looking infrared systems, were delivered in July 2021.
Brazil once planned to donate three EMB-312s to the Mozambique Air Force, but this was cancelled by the Brazilian Government in 2016.
Senegal also narrowly avoided becoming a Super Tucano operator. Senegal was said to have been the fourth African nation to order the Super Tucano, but the contract was not finalised and Senegal, instead, opted for four KT-1s from Korea.
In north Africa, the Textron T-6C serves with Morocco (which purchased 24 for the Royal Moroccan Air Force in October 2009), and is now entering service in Tunisia.
The US State Department approved the possible foreign military sale (FMS) of 12 T-6Cs to Tunisia at an estimated cost of $234 million in October 2019, including related spares, ground support equipment, and support.
The first of eight T-6Cs for No 13 Squadron at Sfax Airbase in Tunisia (and the 1,001st T-6 built) was handed over in November 2022, and four more AT-6Es will be delivered for weapons training. These will bring the African T-6 fleet to 36 aircraft!
The new aircraft was used for training of the initial cadre of instructor pilots, which began on October 31 at Textron Aviation Defense facilities in Wichita, Kansas. A second aircraft was delivered later in 2022. More T6s were expected to arrive in Tunisia as African Aerospace was going to press.
The aircraft are augmented by a suite of training devices being supplied by TRU Simulation + Training, an affiliate of Textron Aviation.
The ability of aircraft like the Super Tucano and T-6C to perform flying training and light attack/counter-insurgency (COIN) missions makes them particularly attractive in the African context, and may lead to further orders, though the parlous state of many local defence budgets may make any new procurements problematic.
Pakistan's Super Mushshak (a derivative of the Saab MFI-15/17 Supporter) has won an order for 10 aircraft for Nigeria, where the type's distant predecessor, the MFI-9B MiniCOIN had played a starring role in the Nigerian Civil War from 1967-1970. The aircraft would seem to be a good fit for African training requirements, but the type has yet to make a real breakthrough in the region.
Some of today's advanced jet trainers could still find a home in Africa, but probably as frontline light combat aircraft, providing a cost-effective replacement for the various F-5Es and Russian-built Sukhois and MiGs now serving with many African air forces.
Armed variants of the KAI FA-50, the M346FA, and even of the new TAI Hürjet offer a compelling blend of air-to-air and air-to-ground capabilities, but it remains to be seen whether they are affordable enough for African air arms.
In some north African air forces, they could offer a useful means of augmenting frontline fast jets, or downloading training from frontline aircraft types.
Stay up to date
Subscribe to the free Times Aerospace newsletter and receive the latest content every week. We'll never share your email address.